Upcoming Event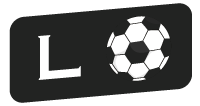 MON 15th Oct 2018
Willie Wallace: A Lisbon Lion and former Scotland international, Willie Wallace developed a reputation as a top class goal poacher. The surprise was that his destination wasn't boyhood favourites Rangers but their nemesis Celtic, for whom Jock Stein paid £30,000 to secure his services. Within 6 months he was to attain Scottish footballing immortality, as one of the "Lisbon Lions", the famous Celtic team who won the European Cup in 1967.
Jim Craig: Jim Craig is a Scottish former footballer, who played as a right back. Most closely associated with Celtic, he was a member of their Lisbon Lions side which won the 1967 European Cup. Craig's abilities and style of play matched manager Jock Stein's tactical philosophy and he soon displaced Willie O'Neill and Ian Young as Celtic's regular right back.
More Info
Upcoming Event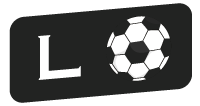 THU 8th Nov 2018
Mick Channon: Channon made his debut for Southampton as a 17-year-old in 1966, scoring in a match against Bristol City. Within three years he had established himself as the club's main goal scorer.
He played a big part in the FA Cup final win against Manchester United. Although Southampton were a lower division side, they were considerably more experienced than Manchester United's youthful team. Southampton won 1–0, with Channon playing a part in the winning goal scored late in the game by Bobby Stokes. It was his first domestic honour in the game.
Matt Le Tissier: Le Tissier spent his entire professional club career with Southampton and won eight caps for the England national team. His loyalty garnered special affection from Southampton's fans who nicknamed him "Le God". A creative attacking midfielder, with exceptional technical skills, Le Tissier is the second-highest ever scorer for Southampton behind Mick Channon and was voted PFA Young Player of the Year in 1990.
More Info
Upcoming Event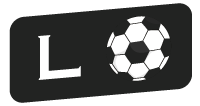 THU 10th Jan 2019
Colin Anderson Stein: is a Scottish former footballer, who played for Hibernian, Rangers (two spells), Coventry City and Kilmarnock. Stein was part of the Rangers team that won the 1971–72 UEFA Cup Winners' Cup, and he scored one of the goals in a 3–2 victory against Dinamo Moscow in the final. Stein also represented Scotland and the Scottish League XI. He scored nine goals in 21 appearances for Scotland, including four goals in a 1970 FIFA World Cup qualification match against Cyprus.
William McClure Johnston: is a Scottish former professional footballer, best remembered for his time at Rangers and West Bromwich Albion. He made 22 international appearances for Scotland. Johnston scored twice in the final as Rangers won the European Cup-Winners' Cup in 1971–72 by defeating Dynamo Moscow 3–2 in Barcelona. By that time he was often playing as a striker alongside Colin Stein (the other scorer in the final) as formations were modified.
More Info